Firestop Intumescent Fire Rated Mastic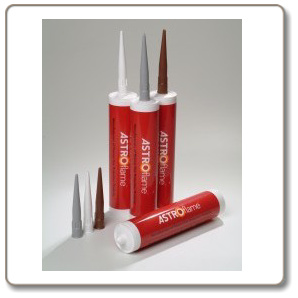 A one part intumescent acrylic mastic for sealing gaps around fire doors, window frames and for sealing joints, voids and irregular holes in fire rated structures. The sealant forms a char, preventing the passage of fire and smoke, when exposed to the heat of a fire. Maintains fire integrity when sealing around pipes and cables that penetrate walls. Tested in Block Wall, Concrete, Masonry and Plasterboard Partition. Tested in Concrete Floors, Linear Joints up to 50mm wide, large service openings up to 490 x 150mm. Also tested around metallic pipes, cable trays, cable bunches, small, medium and large cables. Sealant remains highly flexible after installation In normal use the mastic will maintain the sound reduction index of a structure.The mastic has been independently tested in accordance with BS476 and EN requirements. It can provide up to 300 mins of fire resistance depending on depth/width and volumetric area. It has good unprimed adhesion to a wide variety of common building substrates (although we do recommend that a small area is tested on unusual substrates). Available in 310ml cartridges or 600ml foil packs, in white, brown or grey colours.
There are no products matching the selection.
This is a custom CMS block displayed if category is empty.
You can replace it with any custom content by building CMS block
with such an id - id_category_empty.