Aquamac Window Seals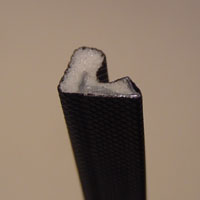 Schlegel - AQUAMAC Weatherseal for timber windows. The only non-rot weatherseal specifically for timber windows, AQUAMAC weatherseal has been developed in consultation with Schlegel customers to offer the widest range of seals possible for timber windows and doors. The unique design has made Aquamac impervious to paint and stain, while still providing some of the best energy saving performance characteristics currently available.
Specifically designed to meet the different demands of timber windows and doors, AQUAMAC maintains consistently high standards of energy efficiency, often exceeding any long-term window performance guarantees.
There are no products matching the selection.
This is a custom CMS block displayed if category is empty.
You can replace it with any custom content by building CMS block
with such an id - id_category_empty.